HOME »
Case
»
The introduction of BCD type explosion-proof wire rope hoist
The introduction of BCD type explosion-proof wire rope hoist
The introduction of BCD type explosion-proof wire rope hoist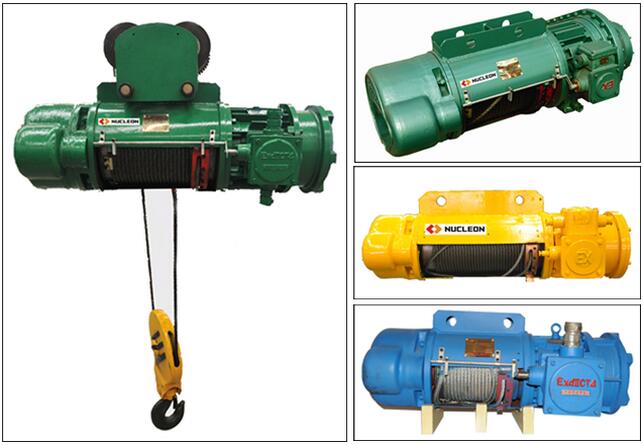 BCD type explosion-proof electric hoist is based on the model CD1 development of new products, Ahead of the domestic like product, has the advantages of novel structure, convenient operation, explosion-proof advantages of reliable performance. Especially, the control part adopts flameproof and increased safety composite structure, push button switch 3 kg less than similar products, reduce the labor intensity of the handheld.
BCD type explosion-proof electric hoist series products are according to the national explosion-proof standards GB3836 "explosive environment system with explosion-proof electrical equipment design and manufacture. By the national instruments explosion-proof safety supervision and inspection to inspection, Achieve IIBT4, DIIC4 and dellBT4, dellCT4 explosion-proof grade.
BCD explosion-proof electric hoist products are widely used in the factory for the dangerous sites with explosive air mixture of 1 zone and 2 zone. The utility model can be fixed or mounted on a steel rail (a driving beam) by a trolley, and the utility model is used as a straight line and a guide pulley to perform the curve operation to lift heavy objects. Lifting weight 0.5 t to 10 t, non-standard of 20 t.