HOME »
Product
»
Metallurgy Electric Hoist
Metallurgy Electric Hoist
Metallurgy Electric Hoist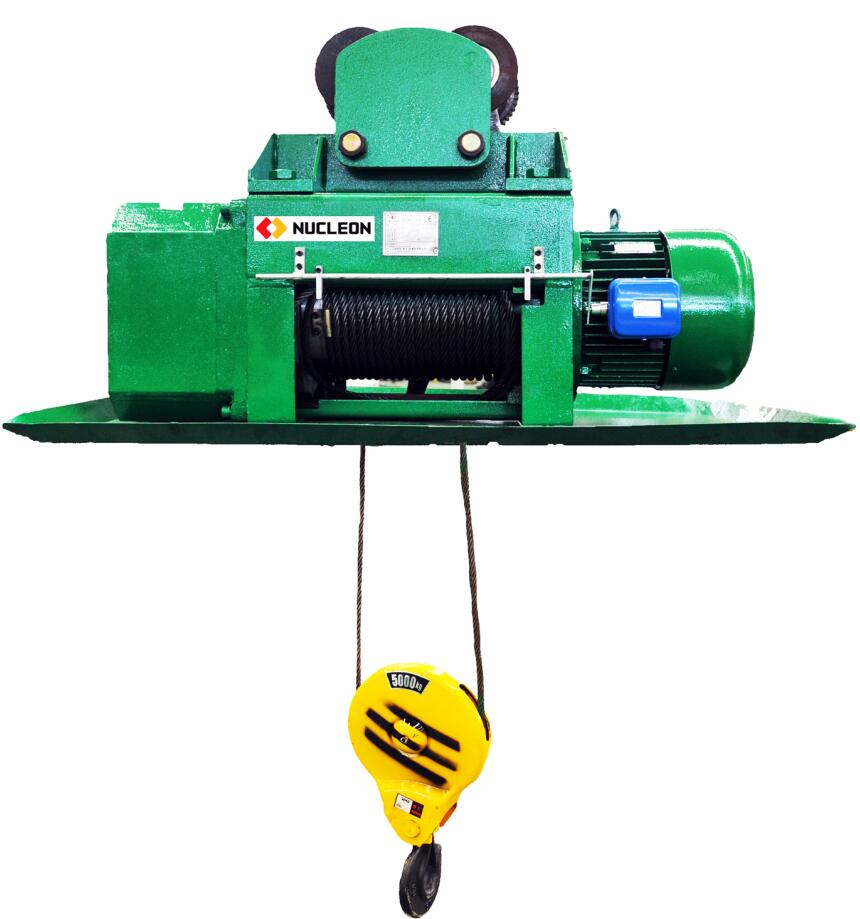 Metallurgy Electric Hoist is used to lift molten metal, the hoist has second brake, double limit switch and heat insulation plate, the invironment temperature within -10~+60 centigrade, it can be used together with single beam overhead crane; The duty calss of hoist is M6.
The Capacity: 2T, 3T, 5T, 10T.
Lifting height: 6m, 9m, 12m, 18m, 24m, 30m.
It is equiped with compact structure, convenient adjustment, small volumn, light weight, heavy gravity, easy operation etc.
Metallurgy electric hoist is a perfect light-duty metallurgy hoisting equipment that can be used together with LDY type Metallurgy single girder crane and can be installed under workshop fixed suspending rail to use individually. Design and manufacture of metallurgy electric hoist meet the uirements of AQSIQ Doc (2007) 375. Other situations that lift fusion non-metallic material or hot solid metal also can refer.