HOME »
Case
»
overhead crane garage
overhead crane garage
The characteristics of overhead crane garage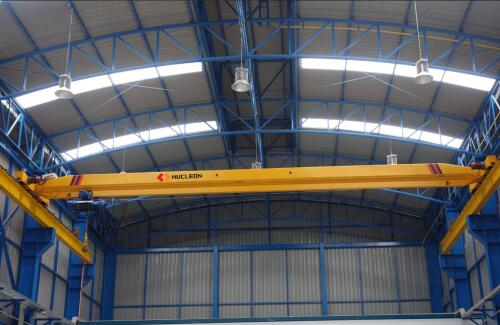 overhead crane is widely used in many garage, Especially in some overhead rail. In fact, such crane is still very limited, so it is called the overhead crane, Mainly in the orbit of a running process of vertical lifting heavy weights, and the trolley is running in lateral orbital.
If we say that the entire overhead crane operating range, is a rectangular scope of work, It is very convenient to use overhead crane on overhead, In fact, will not receive some obstacles on the ground.
The advantage of the overhead crane is very obvious, mainly can be used on the elevated, So the moving weight is a transfer of space. Both in the upper and lower direction or in the direction of the left and right, can be successfully achieved. There are many types of overhead cranes now. And a lot of trolley and carts are used together, depending on the software in the mutual cooperation, which can be a corresponding work requirements and scope.
Within the working range of a certain rectangle, The utility model can realize the lifting of heavy objects in a rectangular space, if compared with other types of cranes, that this kind of crane in use is not limited by space. But its price is more expensive.