HOME »
Case
»
Mini Electric Hoist
Mini Electric Hoist
Classification and Characteristics of Mini Electric Hoist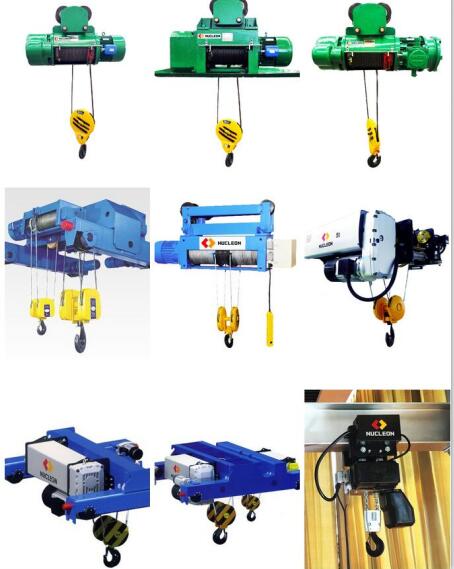 Micro-electric hoist, including, wire rope electric hoist and electric chain hoist, and electric hoist hanging, and electric winch. Mini-electric hoist is one of the hoists can also be divided into mini-home gourd and industrial mini-hoist. Micro-electric hoist is also divided into fixed and run-type, suitable for various occasions, can enhance the following goods 1000 kg, especially for high-rise buildings from the downstairs lifting heavier items. Simple structure, easy installation, small and exquisite, and with one-way power as a power source. General this miniature electric hoist are almost a knowledge of a chain is a wire rope is different from the lifting speed of different speed. The miniature electric hoist features are:
miniature electric hoist smart design, easy to use.
When the limit baffle hit the limiter, the hoisting machine will automatically stop working.
If the wire rope to reverse the lift, hoist motor will automatically stop working.
Lifter hook design is divided into dynamic loading and static loading of two states.
Household 220V power supply operation.
6.Power cord is plug-in, easy to use.
Lifter hook can be rotated 360 °.