HOME »
Case
»
Light lifting equipment
Light lifting equipment
Light lifting equipment
Light lifting equipment, including jack, hoist and winch etc., they are compact, easy to operate, the scope of the project is to point to the main line of light lifting machinery.
1.Hoist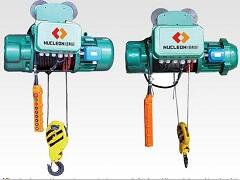 A hoist is a lifting device which is arranged on a common hanger by a drive device, a driving device, a turning device and a flexible member winding or clamping device to drive the lifting device of the fetching device.
Electric hoist is a lifting and walking two institutions of light lifting machinery, it is usually installed in a straight line or curve of the steel rail, used for lifting and moving heavy objects, heavy items can only be installed along the line.
The electric hoist is characterized in that the output shaft of the motor is directly connected with the reducer, Right end connected to the brake, form the motor shaft is brake shaft and gear reducer high speed shaft, the motor, brake and gear reducer three device through the motor shaft to form an independent triad drive. Electric hoist has the advantages of small size, light weight, compact structure, convenient operation and maintenance, and so on
2.Winch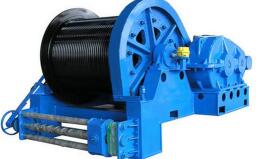 (hoist winch) (hoist) is the most commonly used, the most simple lifting equipment. It is powered by a flexible drum parts (steel wire rope, chain) lifting, lifting device of heavy transport, widely used in building construction. It can be used alone, The utility model can also be used as the main working mechanism of other hoisting machinery.