HOME »
Case
»
gantry crane with large span
gantry crane with large span
Container gantry crane with large span operation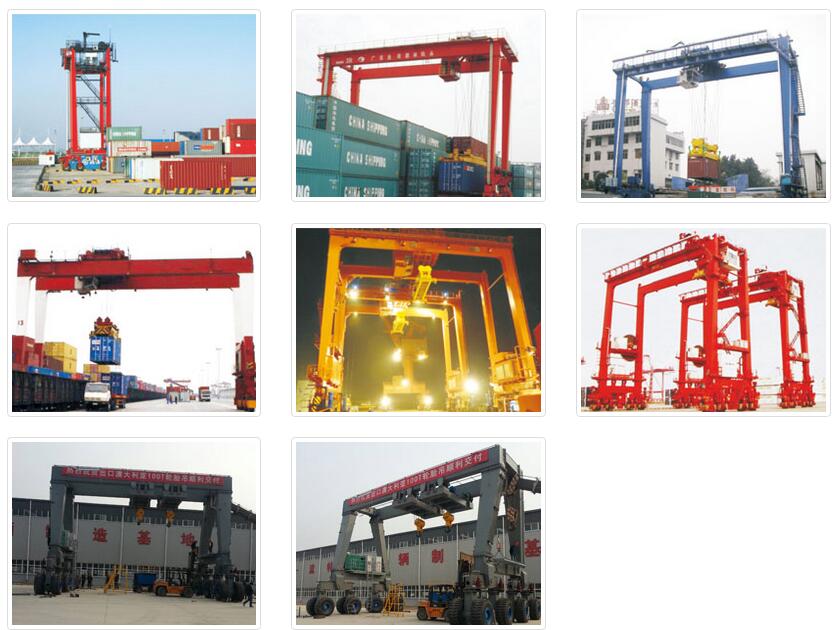 Container gantry crane belongs to the large port handling equipment, rail crane, and the related and rubber type container gantry crane, However, because the former has higher operating efficiency, the utilization rate and the degree of automation. As a result, the demand of the latter in reducing year by year in recent years. Container gantry crane main ports with large span operations, With the increasing demand for the equipment of port operation, Not only the crane span has been greatly improved, but in order to lift the larger tonnage of the container and more frequent operations, the lifting tonnage is also increasing.
The design concept of port equipment is gradually changing, At present, the design is more modern, excluding the traditional container gantry crane, bulky, not easy to move the shortcomings, pay more attention to industrial design and humanized design, mainly reflected in the crane and electrical applications.
The longest extension of cargo loading and unloading gantry crane horizontal row six TEU into the river, Than standard five rows of existing largest cargo ship advancing design a wide row, Put into operation, the 5000 ton cargo ship cargo will not need to turn around, can improve the efficiency of loading and unloading 4 times.