HOME »
Case
»
gantry crane routine maintenance
gantry crane routine maintenance
Contents of gantry crane routine maintenance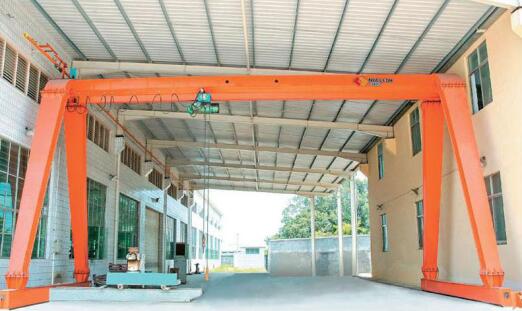 1.The maintenance of mechanical parts: The brake of each mechanism, the operation of each mechanism, the fastening condition of each component bolt, and the wire rope of each part shall be examined, When failure occurs, should be promptly removed, check the institutions connecting bolts, welding and components of the work, regular tightening and painting.
Maintenance of hydraulic system: Add or replace hydraulic oil on time, and check tubing and its connections, safety valve, hydraulic pump and hydraulic cylinder, etc., and find out the problems should be dealt with in time.
Maintenance of electrical system: The wires and cables should be free from damage. The safety device shall have a reliable switch, and the earthing protection resistance shall comply with the requirements.
Lubrication: the lubrication condition of each part of the gantry crane shall be checked regularly, to do a good job of periodic lubrication, add or replace lubricant on time.