HOME »
News
»
Gantry Crane installation in Philippines
Gantry Crane installation in Philippines
Gantry Crane installation in Philippines
Gantry crane installations finished successfully for Philippines Client in October.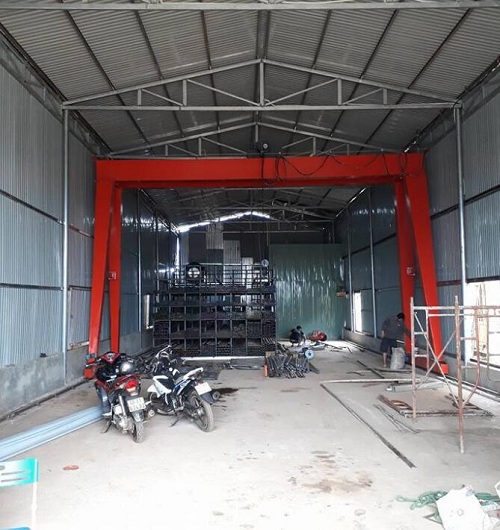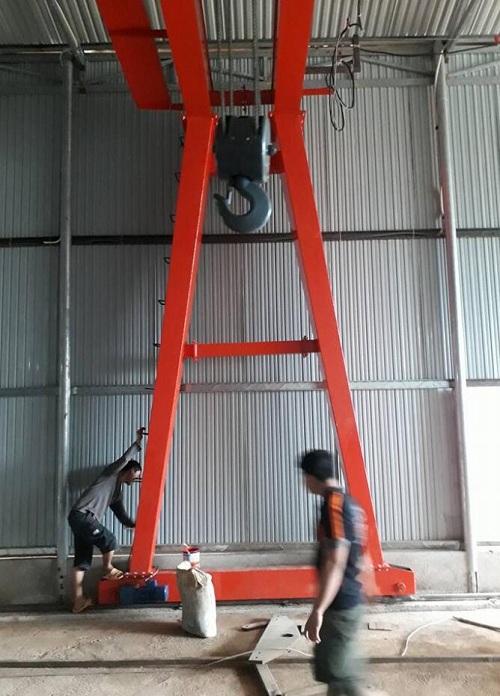 Gantry crane main parameters
Type: Double girder electric gantry crane
Capacity: 16tons
Lifting height: 8 meters
Span: 12 meters
Work out the installation plan for the gantry crane
When we met the customer, we go to gantry crane installation site with customer. And then made one plan how to install the single girder gantry crane and how many days do we need to finish the job and others
1. The process how to install the gantry crane:
Install the rail
Connect the end carriages and bottom beam
Set up the legs
Lift up the main girder and installed the hoist
Put down the main beam on the legs
Electrical works
2. 20 days estimate time to finish the installation of the gantry crane.
3. Installations workers and tools
Workers required: 2 welders at least, 4 mechanical workers and 2 electrical workers, 1 driver to control the 30tons truck crane, 1 driver to control the boom lift/scissor lift
Tools needed: 4.0 lever weld rod, 4 chain blocks with 1ton capacity at least, Tools box, including the wrench, spanner, screw driver, welding machine and others
Gantry Crane is one of our main products. We can supply various Gantry Crane for our client. For more details, please contact us via info@nucleoncranegroup.com