HOME »
Case
»
explosion-proof electric hoist
explosion-proof electric hoist
BCD wire rope explosion-proof electric hoist long life and easy maintenance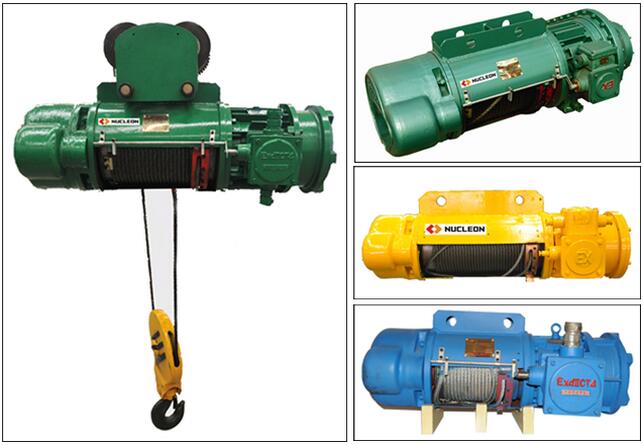 BCD wire rope explosion-proof electric hoist is widely used in ports, electricity, steel, shipbuilding, petrochemical, mining, railway, construction, metallurgy and chemical industry, automobile manufacturing, plastic machinery, industrial control, highway, large transport, pipeline auxiliary, , Road protection, maritime rescue, marine engineering, airport construction, bridges, aviation, aerospace, venues and other important industries and infrastructure construction machinery and equipment. Acting sales of product quality are highly praised at home and abroad, in the industry have a good reputation.
Explosion-proof electric chain hoist explosion-proof grade for the EEx de IC T4. Its structure is:
1, gear box: compact, low noise, long life.
2, bearing chain: 5-6 chain nest, each chain nest are pre-treated, and by strict and correct, a molding.
3, the body: lead Ah made of mold, making explosion-proof electric chain hoist body more lightweight, the new hoist body design using the motor cooling faster, the body surface coated with 80mm thick double epoxy polyester paint, can withstand a variety of Corrosive media.
4, lifting motor: designed for explosion-proof gourd, in line with ATEX standard motor cooling efficiency by 30% (through the tunnel effect), brake maintenance-free design, and gourd with life, maintenance and adjustment are very convenient.
5, set box: a steel and plastic two, there are a variety of specifications and chain match.
6, electronic control box: standard plug-in integrated in a circuit board to facilitate maintenance, protection class IP55.