HOME »
Case
»
Electric Overhead Hoist brake problems
Electric Overhead Hoist brake problems
Electric Overhead Hoist brake problems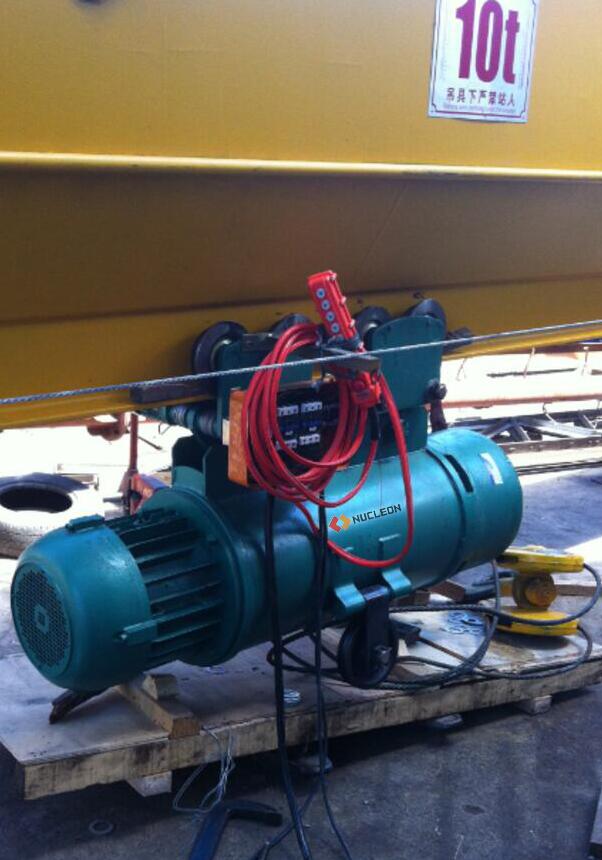 Electric Overhead Hoist is a high demand for two electric hoist, The braking of Electric Overhead Hoist is as follows:
The axial displacement of the conical rotor motor should be about 1.5 mm. When the displacement exceeds 3 mm, it should be adjusted according to the method of 5.7.1.2, and the drop distance after braking load should not be more than 80 mm.
Adjust the axial displacement of conical rotor motor, you can add and subtract in motor fan after remove the motor end cover. Or loosen the fastening nut, add or subtract the adjustment gasket, or adjust the screw to meet the requirements. Brake wheel braking friction surface should not be defiled with obstruction of braking performance of defects or grease.
The brake wheel shall be scrapped when it occurs in any of the following circumstances:
Crack; Lift, the brake wheel of the variable amplitude mechanism, the flange thickness wear up to 40% of the original thickness; Brake spring cracks and plastic deformation, should be scrapped replacement.
The actual contact area of the friction surface between the brake ring and the back cover should not be less than 70% of the theoretical contact area. If it is less than 70% or there is other damage, it must be replaced.
Nucleon Crane Group is a crane manufacturer with well equipped testing equipment and strong technical force. Due to wide range products, good quality, reasonable prices, considerable services and stylish designs, our company has become one of the most competitive crane manufacture for enterprises among crane industry.
Our main products are engineering equipment, including overhead crane, gantry crane, foundry crane, electric hoist and winch, etc. Nucleon Crane Group has transformed to a mature manufacturer with advanced technology.
See more:http://www.nucleoncranegroup.com
http://www.nucleonoverheadcrane.com
Email:info@nucleoncranegroup.com
If you have any questions, Please don't hesitate to contact me!!