HOME »
Case
»
Three factors determine the Safety of Electric Hoist And Trolley
Three factors determine the Safety of Electric Hoist And Trolley
Three factors determine the Safety of Electric Hoist And Trolley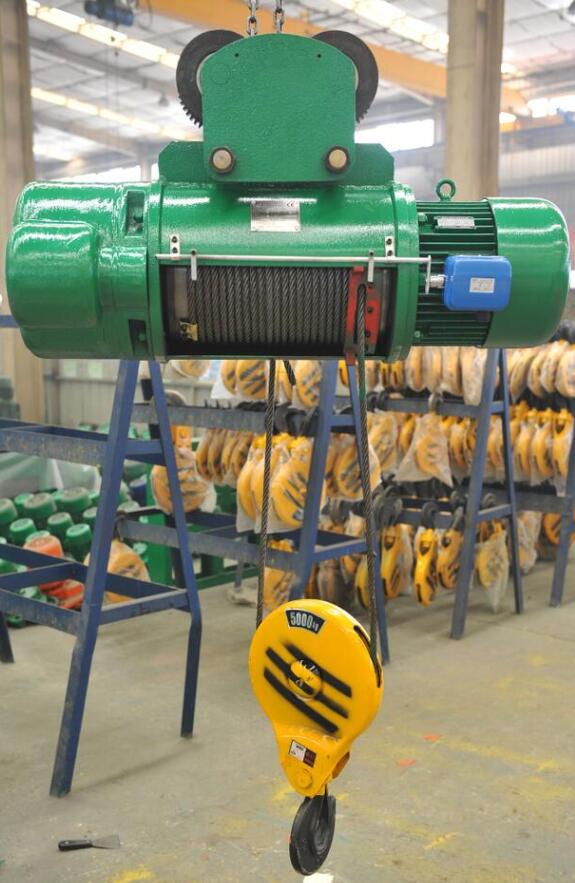 Electric Hoist And Trolley is a branch of hoist, there are wire rope Electric Hoist And Trolley and chain Electric Hoist And Trolley, and have different functional classification. There are three main factors that determine the safety of Electric Hoist And Trolley:
The factor of quality Electric Hoist And Trolley, Damage to parts caused by falling midway, Insufficient construction strength leads to accidents, Failure of the operating system of the lifting equipment or failure of the safety device; Accidents of Electric Hoist And Trolleys running out of orbit due to ramps, excessive wear or bending, Electric shock caused by electrical damage. If there is a problem with the quality of the Electric Hoist And Trolley, it will lead to a series of accidents and it cannot guarantee the safety of the Electric Hoist And Trolley.
Operational factors: improper command, movement incoordination caused by the collision. Improper lifting mode, lifting chain tied not firmly caused by decoupling, heavy objects scattered or swing hurt; Illegal operation rules, such as overloading lifting, work in dangerous areas, personnel injury and equipment damage.
Environmental factors: Environment is an important factor, and whether it is used in the environment specified by Electric Hoist And Trolley is an important factor to determine its safety. Crashes and squeezing accidents due to crowded and cluttered venues. Due to lightning, gusts, tornadoes, typhoons, earthquakes and other strong natural disasters caused by collapse, tipping and other accidents.
The quality factor of the Electric Hoist And Trolley requires the manufacturer to strengthen the design and manufacturing. The operating factors require the use of the unit in strict accordance with the relevant requirements of the manual. To avoid the influence of environmental factors, first, it is necessary to use the Electric Hoist And Trolley in accordance with the use of the environment, but to avoid use in harsh weather conditions.