HOME »
Case
»
Container Gantry Crane
Container Gantry Crane
Introduction of Container Gantry Cranes
Crane is the first applicate in shipping and port, because the modern port logistics to container transport, so the port crane is basically designed for the container, such crane equipment collectively referred to as Container Gantry Cranes.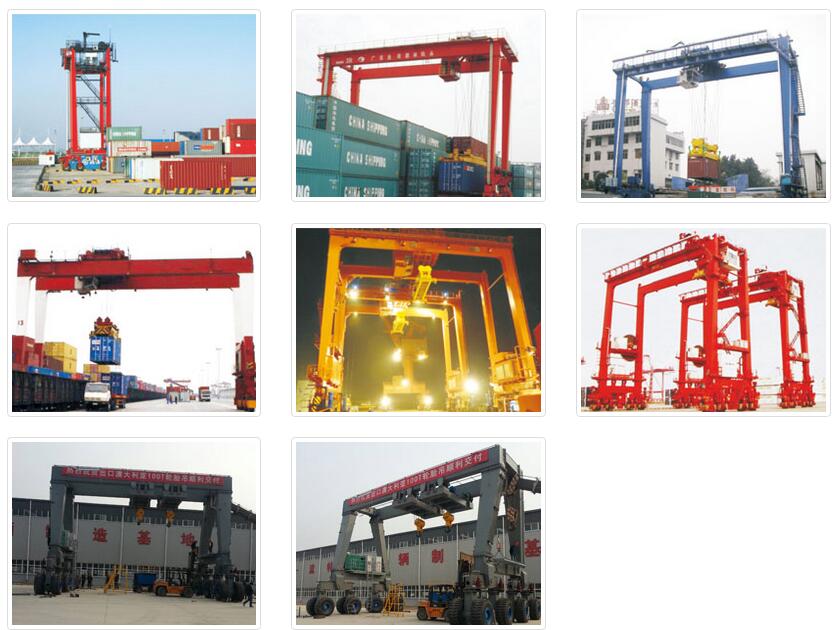 Shore container gantry cranes
A shore container gantry cranes is also known as a terminal crane, which can unload a container from a cargo ship or carry it on board. The shore container cranes have several basic components such as girders, girders, and girders. The general shore crane stretched forward up to about 70 meters, can be extended to reach more than 20 meters, can be unloaded from the cargo ship.
Gantry cranes are a variant of a general-purpose crane, which mainly changes the vehicle of a universal gantry crane so that it can lift the container.
Elevated tire cranes
This crane is a gantry crane installed on a large tire, so that it can move. Elevated tire cranes can be used in port peak periods to increase port lift capacity.
This crane not only has the lifting, unloading function, but also has a short distance handling function. Can be moved from one freight yard to another yard, but because of the huge size, so the lifting crane company in Wuxi can be used to carry containers in this way, but the efficiency is not too high.
Container forklift
Container forklift is a large tonnage forklift, which can palletize, handling, heap and other functions, with a flexible and efficient features, Wuxi lifting and lifting company commonly used container handling tools.