HOME »
Case
»
Wire Rope Hoist Suppliers
Wire Rope Hoist Suppliers
The Wire Rope Hoist Suppliers – China Wire Rope Hoist Suppliers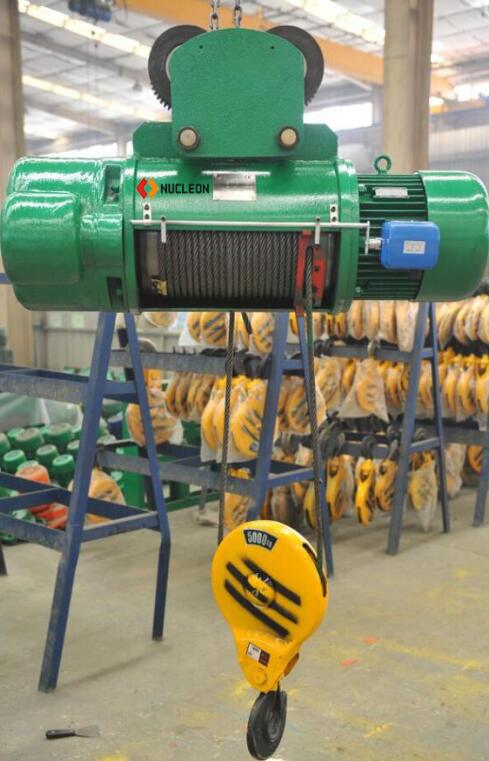 When the wire rope uncoiling correctly to avoid kink, to reduce the strength to avoid damage. Wire rope tied tightly to prevent loose when you cut off.
The wire rope should not be overloaded and can not work under the impact load again, and the speed should be stable when working.
In bundles or lifting objects, the wire rope should avoid direct contact with the screaming and the object edge, should be in contact with wood, linen or other backings.
It is forbidden to contact with the wire, wire rope lest be destroyed or get an electric shock, close to the high temperature object and take isolation measures.
The wire rope should avoid twisting in use, once the kink is twisted, it should immediately shake and straight. The number of bending should be reduced as far as possible in use, and the soldiers try to avoid reverse bending.
Select the safety factor correctly, and try to reduce the influence of other loads other than static load on the wire rope. Such as the pulley and drum diameter is increased by to reduce the bending load, By improving the driver's operation level, improving the performance of the crane to reduce dynamic load, adjusting the shape of the pulley groove and add lubricating oil to reduce friction, etc.
Strictly abide by rules of safe operation, put an end to human overload phenomenon.
Installed on the crane load indicator or overload limiter or alarm, in order to forecast overload phenomenon. Nucleon Wire Rope Hoist Suppliers will analyze the important parts of the crane in all directions. I hope you can trust Nucleon Wire Rope Hoist Suppliers, and finally choose Nucleon Wire Rope Hoist Suppliers!