HOME »
Case
»
Underhung Bridge Crane
Underhung Bridge Crane
I beam traveling single girder Underhung Bridge Crane
Tight dimension, low building headroom, light dead weight and light wheel load. It is a light duty track traveling crane with trajectory which applies to and used at machinery, assembling sites and warehouses.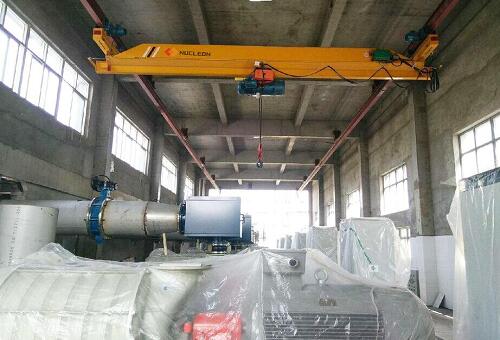 This Underhung Bridge Crane product adopts ground control and works at a temperature of -25–40 centigrade. It is prohibited to use the equipment at combustible, explosive or corrosive environment.
The Underhung Bridge Crane applies to works and storehouses where it is ≥100 mm height between the rail surface and the rafter of roof truss.
The trolley forms a set with electric hoist, The mechanism of crane is nimble, with safe and reliable motion. It is capable of designing and making non-standard hoisting equipment.
The Underhung Bridge Crane capacity: 0.5T, 1T, 2T, 3T, 5T; Span from 3m to 16m
Nucleon Crane Group is china famous Single girder Overhead Crane Manufacturer and double girder Overhead Crane Manufacturer.
See more:http://www.nucleoncranegroup.com
http://www.nucleonoverheadcrane.com
Email:info@nucleoncranegroup.com
If you have any questions, Please don't hesitate to contact me.