HOME »
Case
»
Overhead Crane Suppliers
Overhead Crane Suppliers
Overhead Crane Suppliers
1 to 20 ton single girder rails travelling Overhead Crane Suppliers In China at good price for industry workshop
Owing to the excellent features, LDA overhead traveling crane machine is able to meet the need of universal manufacture for light duty. The hoisting equipment is widely used in workshop, warehouse, factory, stock yard, etc. It is prohibited to use the LDA overhead traveling crane machine in the combustible, explosive or corrosive environment.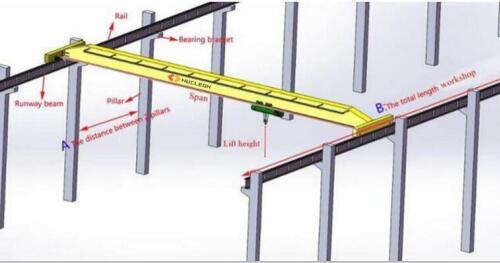 Nucleon Overhead Crane is whole-owned subsidiary of Nucleon Crane Group, which is China Overhead Crane Factory, main product: Overhead Crane, Gantry Crane, Electric Hoist and Winch. founded in 2005, the registered capital of 270 million Yuan, covers an area of 450000 square meters, There are 1700 staff in our company and 400 people of them are sebior and medium technicians. We are specialized in manufacturing Gantry Crane, Overhead Crane, Jib Crane, Electric Hoist, Electric Winch, and we are located in Henan Crane Industrial Park, which has good reputation by "Town of China Crane"
Nucleon Crane Group is china famous Single girder Overhead Crane Manufacturer and double girder Overhead Crane Manufacturer.
See more:http://www.nucleoncranegroup.com
http://www.nucleonoverheadcrane.com
Email:info@nucleoncranegroup.com
If you have any questions, Please don't hesitate to contact me.