HOME »
FAQ
»
The gantry crane girder sinking and the gantry crane girder horizontal bending
The gantry crane girder sinking and the gantry crane girder horizontal bending
The  gantry crane girder sinking and the gantry crane girder horizontal bending: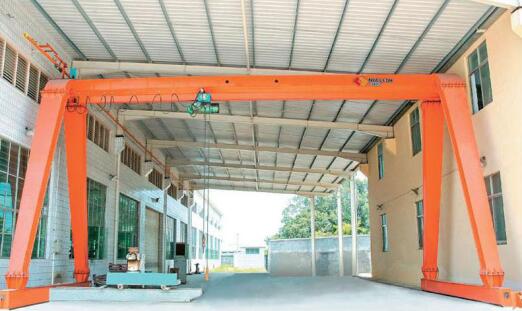 (1)the gantry crane girder sinking. The main reasons for the main girder sinking are: the stress of the main beam is too large, the rigidity is insufficient, the joint clearance is too large; Overload use. Use more than fixed number of year; Heating or heat radiation; Chord or diagonal deformation; Storage, transport, loading way is not correct. In view of the main girder subsidence maintenance methods mainly include: the flame and prestressing two methods to repair; Reinforcement localized.
(2) Horizontal bending of gantry crane girder. The main reason for the horizontal bending of the main girder: When making improper welding technology; Improper storage and transportation. The main method for the horizontal bending of the main beam is to use the flame correction method and the appropriate use of the pull, the top of the correction.