HOME »
Case
»
The advantages of bridge cranes
The advantages of bridge cranes
The advantages of bridge cranes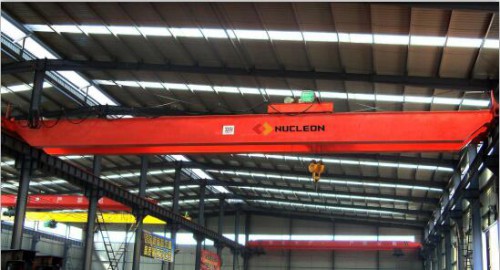 Bridge cranes is widely use in many projects, Especially in some overhead tracks, it is often used to bridge cranes, in fact, the limitations of such cranes are still very large, Because it is called "bridge crane". Generally speaking, the assumption is on the elevated, mainly in the orbit of a running process of vertical lifting heavy weights, and the car is running in lateral orbital.
If we say the entire bridge crane's range of operations, basically a rectangular range of work, It is very convenient to use a bridge crane on an overhead bridge. In fact, there will be no obstacles on the ground without objects.
The advantages of bridge cranes are very obvious, Mainly can be used on the elevated, So moving weights can make a shift in space.  Both in the upper and lower directions, or in the direction of the left and right, can be achieved smoothly, There are many kinds of bridge cranes nowadays, and many of them are combined with hoist and trolley. Rely on different software to cooperate with each other, Accordingly, can meet the corresponding requirements and scope of work.
In a certain rectangular range of work, the weight can be realized in the rectangular space for lifting.