HOME »
News
»
Single Girder EOT Crane
Single Girder EOT Crane
The Order for Indonesia 10 ton single girder eot crane
Dated on 14th, Nov , we got the order from Indonesia about the 10 ton single girder eot crane . This is the forth time that the client bought our products . The reasons why they choose Nucleon Crane are fast delivery and high quality .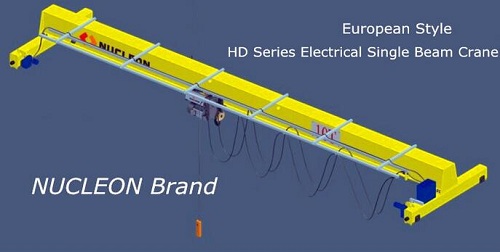 eot crane capacity 10 ton ,eot crane span 25m , eot crane lifting height 8m .
Nucleon Crane will continue to provide esteemed clients the best solving solutions and best quality service .