HOME »
Case
»
Safety rules for electric hoist
Safety rules for electric hoist
Wire rope electric hoist safety precautions: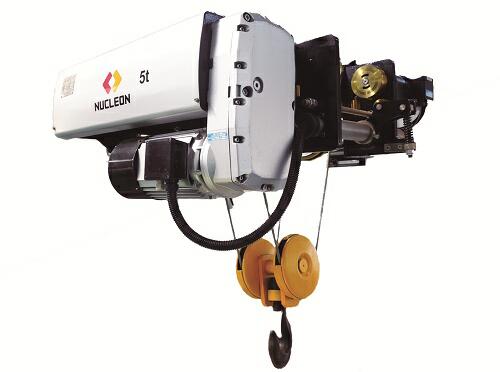 On the basis of understanding the operating instructions of the electric hoist, please note the following:
Please memorize the contents of the operating instructions and nameplate before operating.
Adjust the upper and lower stop blocks before lifting the object.
Make sure the brake is in good condition before use.
Before using the wire rope hoist rope if the following anomalies occur, absolutely do not operate.
Such as Bending, deformation, corrosion and so on.
Wire rope fracture exceeds the requirements, a large amount wear.
Before installation, check the insulation resistance of the motor and the control box with a 500V megger. The cold resistance at room temperature should be greater than 5MΩ before use.
Please never make the wire rope electric chain hoist lifting more than the rated load of the object, the rated load from the hook on the nameplate has been marked.
No riding load, the other will never lift the electric hoist as the hoisting mechanism for manned There must be no people below the lifting object.
Lifting objects, hook in the swing state can not be lifting.
Please move the hoist to the top of the object and then lifting, not slanting crane.
The limiter is not allowed to be used repeatedly as a limit switch.
Do not lift objects connected to the ground.
Do not over-move the wire rope electric hoist.
Do not use flashlight to pull other objects.
Be sure to turn off the power before performing maintenance checks.
Maintenance inspection must be carried out in the no-load state.
Make sure that the wedge is firmly installed before use.
Electric hoist is one of our main products. We can supply various electric hoist for our client.
For more details, please contact us via info@nucleoncranegroup.com
– See more at: http://www.nucleoncranegroup.com/europe-electric-hoist.html