HOME »
Case
»
Electric Hoist Bridge Crane
Electric Hoist Bridge Crane
The operation skills of electric hoist bridge crane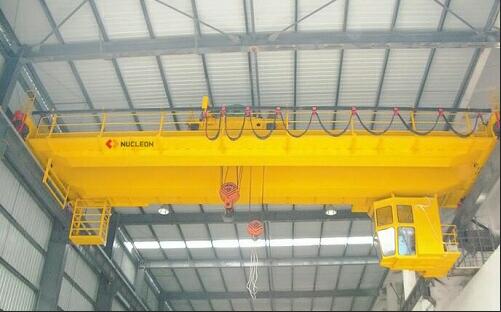 With the development of crane industry and each hoisting companies are developing.
Electric hoist is made of steel wire rope drum, Made of trolley suspension in i-steel, in the middle of
the girder, At one end fixed a conical rotor motor that can brake,with the shaft power transfer to the
other side of the reducer.
After reduction of the power is passed to the cable drum, drive hook lifting.Walking the trolley is a
small conical rotor motor, after reduction, power passed to the walking wheel, the trolley can be walking
along the i-steel.In the cart walking device driven, lifting and mobile positioning of the task will be
finished.A mini electric hoist can be on the same plane as straight, curved, recycling use of aerial
orbit, Can also be in the electric single-girder beams for the rail, manual single-beam crane, bridge
crane, suspension crane, cantilever crane, gantry crane in use.
In the rapid development of bridge type crane industry, relatively speaking, competitive are also
enhanced.Force according to the characteristics of more and more competitive, formulated a series of
development strategies, to develop the technology,reduce costs,improve performance.At present the latest
electric hoist is not only have excellent performance, and the price of electric hoist is very low.