HOME »
Case
»
rope guider electric winch
rope guider electric winch
Design of rope guider for electric winch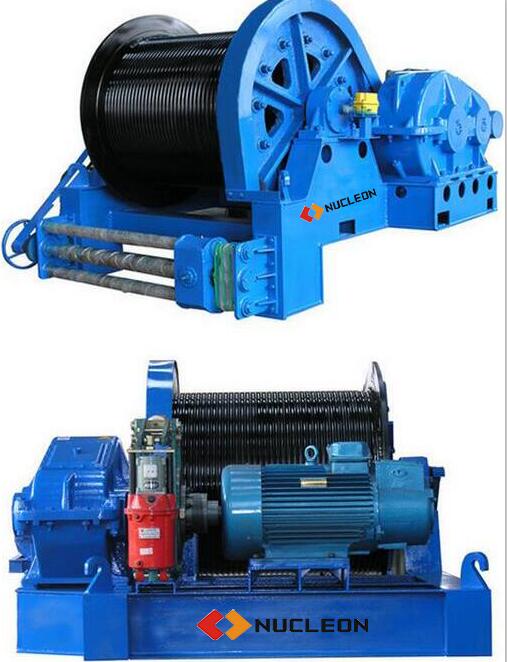 Winding device is rope guider, large capacity of the rope, the large tonnage of the winch and the installation of the use of the winch, in order to ensure that the wire arrangement neatly, reliable, should be set up rope device.
Winch row rope mainly by the clutch, speed adjustment box, two-way drive screw, support light bar, rope guide roller and other components. The rotary motion of the motor is driven by a three-stage conical cylindrical gear reducer, coupling, and open gear drive. Sprocket and reel together with the rotation, the chain transmission to the movement to the adjustment box, push the clutch, drive two-way screw to start the rotary motion, forcing the rope guide roller for reciprocating linear motion to evenly wound in On the reel.
Obviously, if the wire rope is wound evenly on the reel, the wire rope should be able to move a winding pitch when it is rotated, so that it is necessary to ensure that there is an accurate transmission ratio between the reel and the adjustment box shaft The distance between the rope guide roller in the two-way screw lead to match the actual rope pitch of the wire rope. The windings of the construction winch are welded in a multi-layer wire, and the wire rope is squeezed when the wire rope is wound. The rope spacing is slightly larger than that of the wire rope. When the rope is designed, the rope distance can be approximated by t rope = d + (0.2 ~ 0.5 ) (Mm), or more.