HOME »
Case
»
Power supply of gantry Crane
Power supply of gantry Crane
Want to install a 20 Ton gantry crane in the open space, walking distance of 150 meters, there is no place to install the trolley line, Don't want to put up wire poles in the air by dragging cable pulley, There is no other way to supply crane power?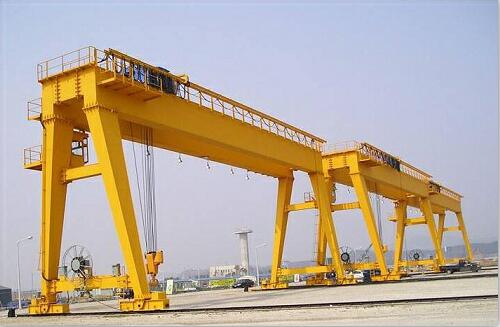 There are some suggestions as follows:
1, Gantry crane wire is to rely on the number of retractable cable
Generally, the interior is made of powerful magnets.
2, With cable reel, walking distance of 150 meters, the power supply point in the middle, cable reel only wrapped around Rao 75 meters
3, Cable reel, also known as cable reel or cable reel, with its installation space is small, easy maintenance, the use of reliable and low cost characteristics to replace the trolley line and become the mobile transmission field (power, data and fluid medium) Program.
4, The best use of cable reel power supply, cable flat cable, pay attention to the cable reel and the carts synchronous operation. Due to inertial factors, power outages if the reel run a distance.
5, The self-propelled ship unloader (loading and unloading container) on the wharf is supplied by a cable at a distance of 100 meters.The power of the retractable cable is controlled by the reducer with the torque motor and can be purchased from the manufacturer.