HOME »
Case
»
Portable Hoist Crane
Portable Hoist Crane
Technical parameters of Portable Hoist Crane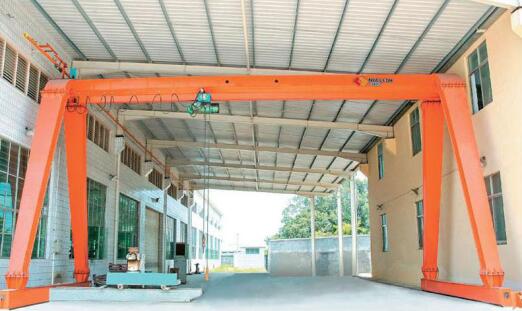 Portable Hoist Crane has two kinds of roles (independent use, with large machines as the main lifting accessories), Portable Hoist Crane structure is small, easy to operate. Installation quality is the prerequisite to ensure the good working state of the late equipment, Whether the installation is in place determines its service life.
Attention should be paid to the installation process:
In order to avoid the Portable Hoist Crane to run to the end of track in the process of moving without derailment or collision damage the body, then some good buffer device are arranged on both ends of the running track to absorb the impact force.
To ensure the safe use of electricity should be arranged in the bottom line, before installation should check whether there is damage to parts or their own defects, if there should be timely repair or replacement. The installation process should be strictly in accordance with the requirements of the operation process, operators should strengthen their own safety awareness, maintain zero tolerance attitude to security risks.
Whether it is safe to view or economic perspective, checking the initial installation of equipment is very necessary. We check the main projects include the following:
Check whether there is damage to components in the installation process, electrical equipment line connection is safe and reliable, safety protection device whether there are some failure or abnormal fault etc. Whether the key components are in place or not, whether the wheel and track are safe or not are reliable and so on.