HOME »
Case
»
Overhead Electric Hoist
Overhead Electric Hoist
The future trend of Overhead Electric Hoist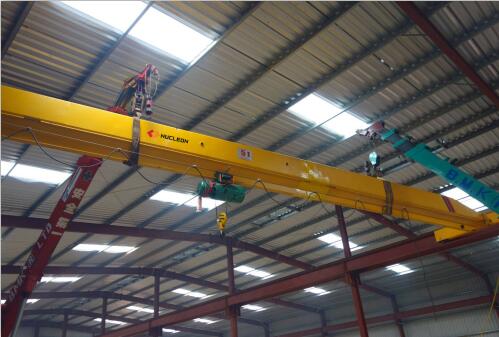 Through the market analysis of Overhead Electric Hoist, the study found that the future development of Overhead Electric Hoist space is still very broad, after careful analysis, can be broadly classified as follows:
Changes in shape design: The shape design changes the traditional circular design, adopts square design, modular design, and increases the versatility of parts.
The motor adopts 2,4,6 extremely conical rotor motor in order to adapt to various working conditions. The gear design is optimized to improve the bearing capacity of the gear.
Overhead Electric Hoist design rationalization: strive to use less basic type covering the entire series; Conical brake wheel braking and high speed shaft compensating braking.
Adopt high quality and high strength steel wire rope: Under the condition of meeting the safety factor of tensile strength, the wire rope diameter is reduced as much as possible;
The structure should be able to meet a variety of conditions: such as low clearance, double hanging point, lifting door and small curvature radius.