HOME »
Case
»
Lifting machinery hoisting equipment
Lifting machinery hoisting equipment
Lifting machinery is an important hoisting equipment for national economic construction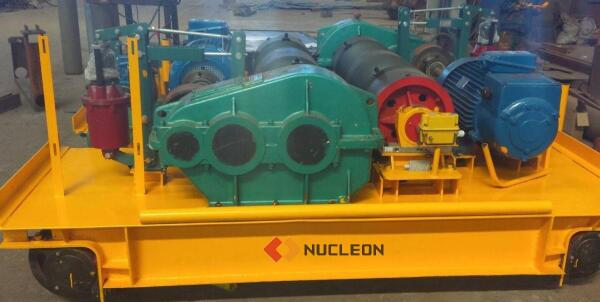 Because of pole changing process and the current problem of pole change, speed regulating pole change motor is generally used only on a smaller capacity electric hoist motor.
Frequency control of motor speed based on altering the frequency of the motor power supply has the large range of speed and the characteristics of the mechanical characteristics of hard, smooth speed regulation, In the low speed to high speed has obvious energy saving effect. Variable slip speed regulation is based on the consumption of a large amount of differential power on the rotor of the motor, so that it can reach the speed change purpose, is a form of large energy consumption speed. But because of its simple, reliable and widely used in bridge, gantry crane.
Hoisting machinery is important equipment in the construction of national economy, with the development of the society the use number is growing.
Overhead Crane, gantry crane and electric hoist crane is practical application more number of lifting equipment, Starting and braking process of energy consumption is an important part of the energy loss in the whole operation process, Therefore, it is necessary to test the energy consumption of these 2 processes in the study energy use. To scientifically analyze the power consumption, energy saving way.