HOME »
Case
»
Improve the bridge crane
Improve the bridge crane
Efforts to improve the shortage of bridge crane and strive to achieve the purpose of energy saving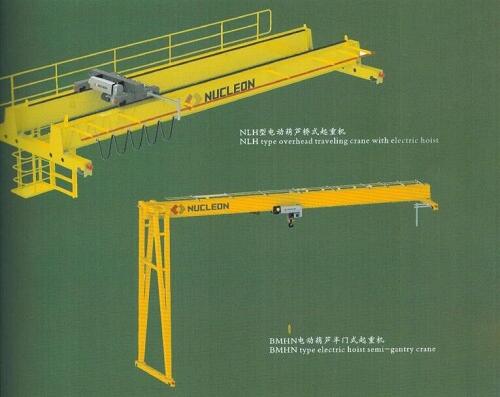 We can consider reducing the Bridge crane's own quality, and reduce the crane's own quality measures can be considered to reduce the quality of the lifting mechanism. This not only reduces the consumption of their own materials, but also reduce the load of the plant.
Specific measures are as follows: using high quality motor, reducer;China's the same capacity of the motor quality than Germany, about one-third of the quality, Reducer material, processing technology and so on are serious deficiencies, need to split the broken from all aspects, to solve the fundamental problem. To improve the drum form; Can consider to use large diameter drum, increase the rope capacity, reduce lifting trolley size and quality. However, the use of spiral bevel gear drive to increase the speed ratio, making a lot of difficulty.
Improve the control system. Speed control system to frequency control system; Frequency control system is not only efficient, but energy saving effect is better. To improve the driving mode of the crane, truck crane, get off with the engine drive can save about 60%.
Adopting the new theory, new technology, new material, new craft, new way. Can consider to adopt new materials; Such as using high strength nylon instead of cast iron or steel, can not only prolong life, but also can reduce the noise, etc.As far as possible use h-beam instead of plank, can also save material consumption structure, and flexural capacity can be improved. Adopting the new technology; Improve the coating process, for example, is a good catch high anticorrosion paint quality.
We can strengthen the daily maintenance, so as to prolong the service life of the bridge crane. Daily maintenance work will often be ignored, so we should try our best to improve our deficiencies in order to achieve the purpose of energy conservation.