HOME »
FAQ
»
How to choose electric hoist under high temperature environment
How to choose electric hoist under high temperature environment
How to choose electric hoist under high temperature environment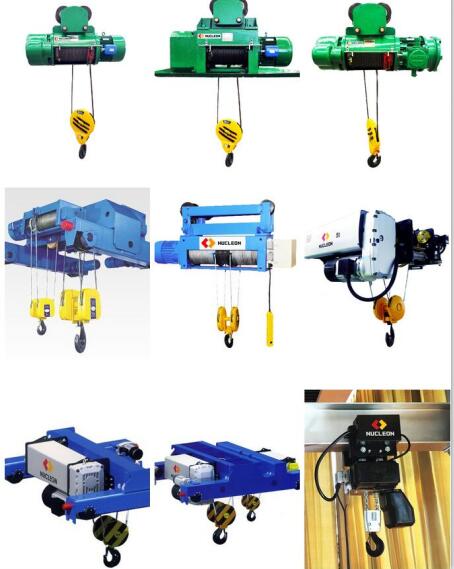 1, the lifting mechanism is equipped with a support brake and a safety brake, electric hoist in normal operation, by the cone brake motor brake, tapered brake motor to support the brake, when the cone motor brake failure or the middle When the transmission link fails, the DC electromagnetic brake mounted on the high speed shaft of the gear unit brakes the weight to avoid the risk of heavy stall. At the same time, in order to coordinate the action between the cone-shaped brake motor and the DC electromagnetic brake, a delay device is added to the control circuit to prevent the motor from jamming.
2, with the upper limit on the double limit function. The first limit for the heavy hammer limit, the second limit for the conventional electric hoist on the next off the fire limiter limit.
3, electric hoist from the weight limit protection, electric hoist lifting 90% of the rated load from the weight limiter alarm, lifting 105% rated load electric hoist power to stop working.
4, high temperature insulation protection function, in the electric hoist roll shell below the design and installation of the whole insulation board to isolate the high heat of molten metal radiation.
5, lifting motor and running the motor insulation class using F-class, and in the hoisting motor winding with thermal protection device.
6, wire rope configuration for metallurgical occasions dedicated high-strength anti-high temperature wire rope.
7, control mode priority to use remote control, can also be used centralized control.