HOME »
Case
»
How to improve the service life of Hook Hoist
How to improve the service life of Hook Hoist
How to improve the service life of Hook Hoist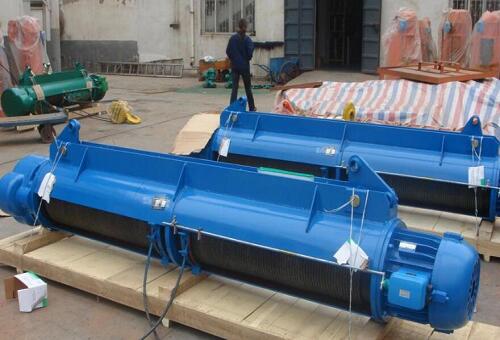 When using Hook Hoists, the first consideration is its bearing capacity. The limit of bearing capacity will determine whether the hook is safe or not in use. Below, let's learn in detail how to ensure the safety of lifting hooks.
The safety of crane in operation relates to the safety of life and property of the staff, and the ultimate bearing capacity of hooks is a key index.
In order to ensure the safety and reliability of crane operation, many countries have formulated relevant technical standards or regulations for hooks. To supervise the design, manufacture and use of hooks, etc. But for a long time, the strength problem of Hook Hoist is mainly dependent on theoretical calculation and finite element numerical checking. There is a lack of a good assessment method for the actual limit bearing capacity of the hooks, especially the rated lifting Hook Hoist.
Therefore, the actual ultimate bearing capacity of such hoisting hook and the safety factor of relative rated weight are difficult to be determined at present.
Our main products are engineering equipment, including overhead crane, gantry crane, foundry crane, electric hoist and winch, etc. Nucleon Crane Group has transformed to a mature manufacturer with advanced technology.
See more:http://www.nucleoncranegroup.com
http://www.nucleonoverheadcrane.com
Email:info@nucleoncranegroup.com
If you have any questions, Please don't hesitate to contact me!!