Grab crane
The brief introduction of Grab crane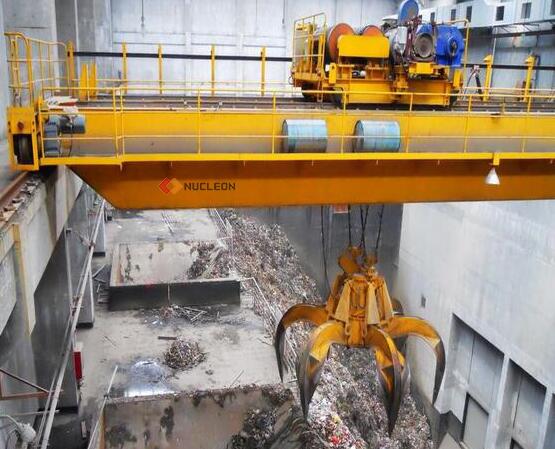 According to the classification of cranes, grab cranes are divided into overhead type grab cranes, gantry grab cranes, and can be divided into single beam grab cranes and double beam grab cranes. The crane unloaded the bulk of the coal, ore and phosphate from the cargo hold into the hopper, Then the conveyor discharge to the storage yard or loading goods.
Grab bucket crane conventional configuration: use cab control, driver room separate and closed type two. Each institution adopts winding hoisting motor and resistance speed regulation.
Grab bridge crane working class: A6, A7, working environment 20 ~+40 C. This model is not recommended for explosion-proof, insulation requirements of the working environment.
Grab bridge crane for the user to choose other configuration:
There are two kinds of grab open and closed direction parallel and vertical main beam.
Lifting capacity includes grab weight
When the car is equipped with a rainproof cover, the top limit dimension is H+h
Outdoor crane amount and the maximum wheel pressure should increase 5% accordingly
There are two kinds of electric cars: angle iron and safety sliding contact wire
The crane has two kinds of standard trolley and weighing trolley
According to need, can be equipped with sugar cane grab, garbage grab, wood grab, and other types of grasping tools
The grab is divided into single rope grab, double rope grab, electric grab, target set grab bucket