HOME »
Case
»
Gantry Crane Specifications
Gantry Crane Specifications
Gantry Crane Specifications
Gantry crane is widely used in factories, construction sites, places such as Rail mounted gantry crane, Boat
Lifting Gantry Crane, Rubber Tyre Gantry Crane.
1.Single girder gantry crane, according to the trolley type and can be divided into two types: electric
hoist and trolley
.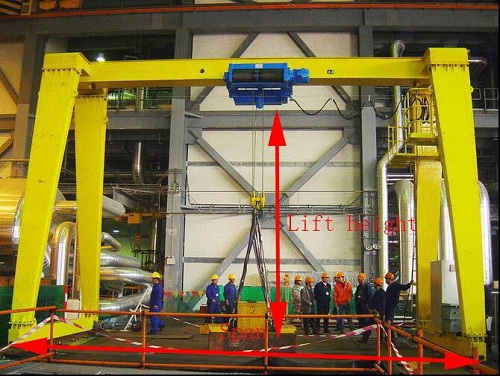 1)single girder gantry crane with electric hoist,its simple structure, easy manufacturing, production
quickly, often used for lifting weight is not more than 10 t, using infrequent occasions.
Electric hoist is a kind of finalize the batch production of lifting equipment, therefore according to the
technical parameters of electric hoist design of metal structures
2)Trolley type single girder gantry crane at home and abroad are widely used, its metal structure can do
crates solid web structure, can also be truss structure
2.Double girder gantry crane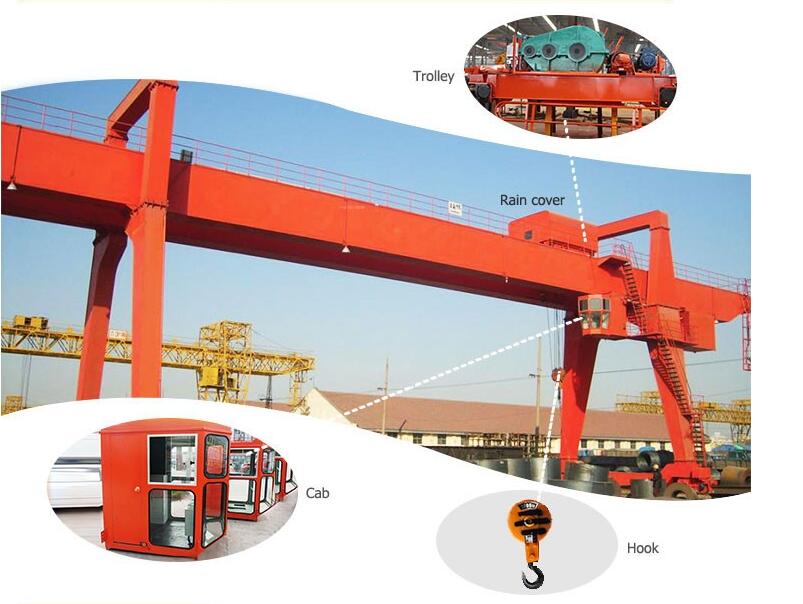 Double girder gantry crane metal structure can do boxes shaped solid web structure, also can make truss
structure,Its two double beams and the double beam bridge crane structure is basically the same, according
to the using requirements often make it with double cantilever bridge
There are all kinds of different type of pair of beam section, owing to the large light truss structure
manufacturing, maintenance inconvenience, such as faults, so the box double girder gantry crane is widely
used.