HOME »
Case
»
China Nucleon Crane Group is Gantry Crane Service Company
China Nucleon Crane Group is Gantry Crane Service Company
China Nucleon Crane Group is research and development, manufacture, sales, installation, service as a whole, China Nucleon Crane Group is Gantry Crane Service Company.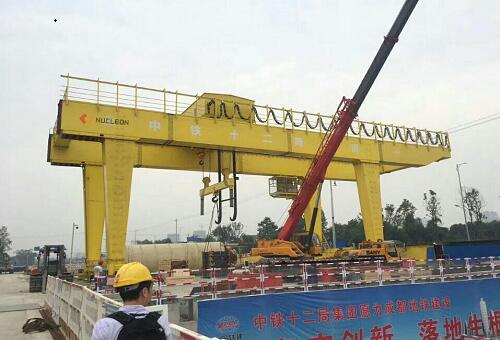 Tthe main production of Europe type double beam overhead crane, european-style single girder overhead crane, european-style suspension crane, more protection suspension crane, double girder gantry crane,single-girder gantry crane, half gantry crane,  wall line hanging,jib crane, european-style light universal standard such as cranes, crane and automatic intelligent crane, metallurgical cranes, explosion-proof crane, aircraft engine upper transportation special crane, crane for aircraft maintenance, plant dedicated crane crane, crane for paper making, power plants and other special special crane, And all kinds of crane special parts, including European rolls, electric hoist, three-in-one drive motor, automatic control system and so on.
Nucleon Crane Group is a crane manufacturer with well equipped testing equipment and strong technical force. Due to wide range products, good quality, reasonable prices, considerable services and stylish designs, our company has become one of the most competitive crane manufacture for enterprises among crane industry.
Our main products are engineering equipment, including overhead crane, gantry crane, foundry crane, electric hoist and winch, etc. Nucleon Crane Group has transformed to a mature manufacturer with advanced technology.
See more:http://www.nucleoncranegroup.com
http://www.nucleonoverheadcrane.com
Email:info@nucleoncranegroup.com
If you have any questions, Please don't hesitate to contact me!!