HOME »
Case
»
250 Ton Casting Crane from Pakistan Customer order
250 Ton Casting Crane from Pakistan Customer order
250 Ton Casting Crane from Pakistan Customer order
overhead Casting Crane with hook mainly consists of main beam, hook trolley, crane traveling mechanism,
 cabin and electric controlling system, etc. Casting Crane is one of the main equipment in the continuous casting technology of steel making. It is mainly used transfer the pouring melted iron to the appointed place, and the thermal-protective coating is added at the bottom of the main girder. The place where molten nonmetal 
material and red-hot solid metal is lifted. The Casting Crane are heavy duty for 20-24hours working.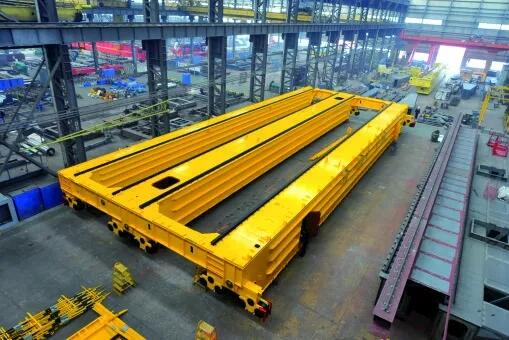 Following demands as optional for overhead Casting Crane:
1. Capacity: 5t-320t
2. Span: 10.5-31.5m
3. Working Class: A7-A8 (FEM 4m-5m)
4. Control Method: Remote and Cabin Control
5. Power Source and Painting Color as your demands
6. According to your other demands.
Following features for overhead Casting Crane:
1.Heavy Duty and High Efficient
2.Long Life Span: 30-50years.
3.Easy for Installation and maintenance.
4.High Temperature
5.Full Spare Parts will offer
6.Dual Lift Motor for Main Lifting Mechanism