Foundry Crane
Double girder foundry crane Description :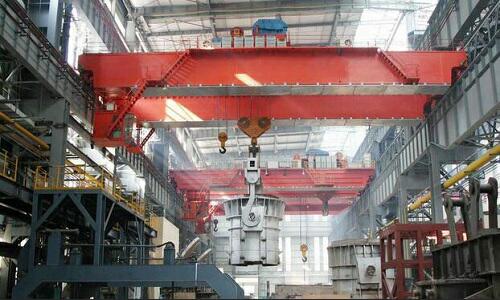 Foundry Crane Capacity : 5 ton ~30 ton
Foundry Crane Span : 10.5 m ~ 31.5 m
Foundry Crane Lifting height: 6 m ~ 35 m
The drawing of Foundry Crane: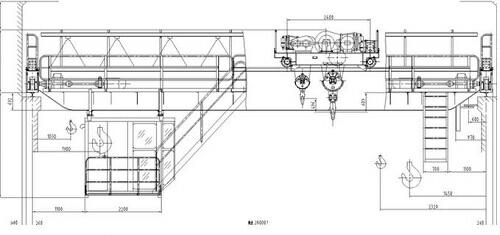 This type of double girder overhead foundry crane apply to the purpose of lifting & transporting the loads over 30 t and for span of more than 31.5m. Double girder foundry cranes consist of two torsion-free box girders. This type are available with load capacities up to 30t and with spans up to 31.5m. Heavy duty end carriage joints ensure positive contact of all four wheels with the track.
The profiles of the main girder are optimally produced using an integrated technology which is weldless, so that maximum performance with a minimum of deadweight can be achieved.