HOME »
Case
»
End Beam of European cranes
End Beam of European cranes
Characteristics of End Beam of European cranes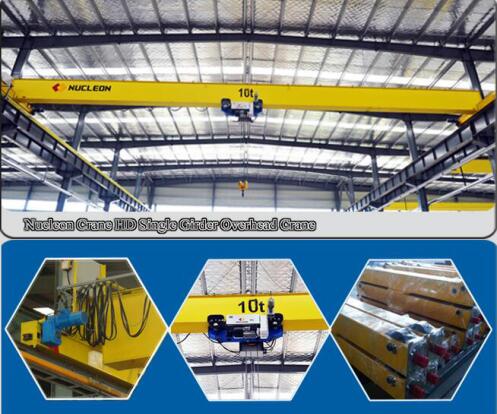 European cranes are very important in the lifting equipment, it has a lot of types, the body parts are more, including the inverter, electric control, end beams, hoists, electric hoist, brakes, etc. A crucial role, the following to briefly introduce some of its structural characteristics of the end beam.
The end girders of European cranes are suitable for all types of Overhead Crane, gantry crane operating mechanism, and large crane hoisting mechanism of the car operating mechanism. European crane beam structure is simple, small wheel pressure, low driving power.
 European crane end beam configuration structure, with reducer, motor and brake combination into one of the drive unit; standardized into a series of end beams; according to the demand can also be combined into a hanging drive car; special design of the end beam and drive unit gear Transmission interface; supporting and bridge box girder connecting port.
The connection between the end beam and the main beam of the European style is bolted and equipped with fixed points, so it is convenient to disassemble or adjust.