HOME »
Case
»
Bridge crane line detection
Bridge crane line detection
Bridge crane line detection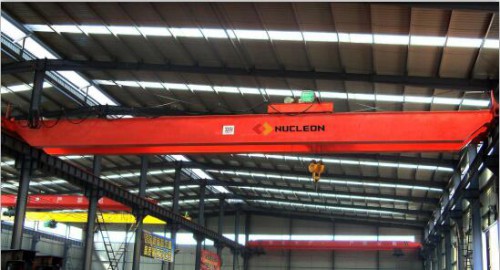 Bridge crane is a kind of crane, suitable for metallurgy, cement, due to the heavy equipment, transport installation difficulties, the detection of its product quality generally in the field.
As the detection of the bridge crane needs to be carried out in the field, it is required to detect and control equipment to facilitate wiring, easy to carry, reliable, flexible control, and digital operation of electronic devices PLC to meet these requirements.
Bridge crane has three main implementation of the working body; lifting agencies, advance and retreat institutions, left and right operating agencies, the quality of the bridge crane testing, mainly for the working body in the no-load and load conditions of operation under the two tests The
No load detection, the system is required to run to no less than 1h; load detection to be loaded to 1.1 times the rated load, and press the control requirements to run for 1h.
Crane is the core of the structure of the main construction machinery, which determines the structure of the lifting of the other factors, such as the lifting method of the components, the crane line and the stop point of the basket, component layout and so on.