HOME »
Case
»
Electric Strap Hoist
Electric Strap Hoist
The reason of electric strap hoist wire rope damage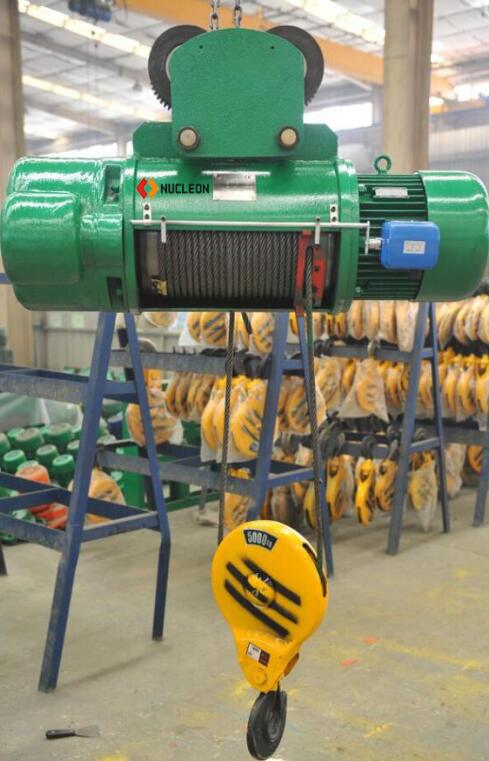 The use of wire rope electric strap hoist in daily life, because of the frequent use of wire rope, The friction of wire rope parts is very easy to be damaged, the reason of electric strap hoist wire rope damage. the following are the detailed introduction:
During the operation, the overload caused by the heavy shock, partial wear or the wire rope is seriously corroded, speeding and skidding, which leads to the rupture of the steel wire rope.
The wire rope from the electric hoist is pulled out the wrong way or the coil is not correct in the drum, resulting in the distortion of the wire rope.
In hoisting operation, electric calabash is often overloaded, which causes the wire rope core twist to be squeezed, thus causing the wire rope twist to elongate or shrink.
Damage caused by loose wire during lifting electric strap hoist, The moving beam causes the wire rope to bend at the rope card and causes the wire to break.
Frequent use or improper use can cause damaged cable, so, in daily use process, should pay attention to maintenance, and should be carried out in accordance with the matters needing attention, so as to prolong the service life of wire rope electric strap hoist.