HOME »
Case
»
Electric Hoist System
Electric Hoist System
The function and working principle of Electric Hoist System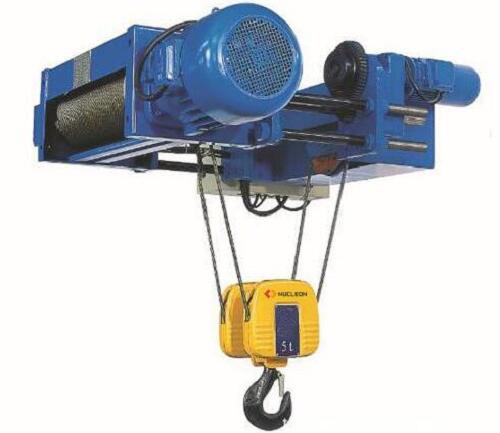 Function: records of crane steel legs and soft leg running position on the track, including the left and right; a precision is less than preset correction unit; a power failure memory function; data initialization function; debugging function; alarm function; can play for the black box to identify the cause of the accident. In general, not only correct, but also to monitor the walking cart.
Significance: monitoring whether the occurrence of bias adjustment; steel legs, soft leg speed and return to nature. Therefore a rectifying device in the electric hoist, deviation or rail gnawing phenomenon and to prevent and plays an important role in clearance.
Electric Hoist System principle:
1, display: photoelectric sensor records the specific wheel position, through the transmission cable, transmission to the control system, through the system operation and detection, the results sent to the display system, the display system shows the specific location of the cart and legs deviation distance;
2, the detection bias: the control system to the left and right lines of the car reference, left row, the legs biased, faster leg transmission of the larger data, the system is defined as the legs ahead and This leg is displayed; the right line, the legs biased, faster leg transmission of the data smaller, the system is defined as the legs ahead and the legs show up;
3, correction: the deviation of the legs to achieve the user default bias, resulting in alarm and control the system output the corresponding bias signal, will cut off more leg speed, leg deviation to meet the end of the requirements, the two legs are restored Normal speed operation. Such as the occurrence of special circumstances, when the deviation reaches the carts of 3/1000, the control system will cut off the cart to run, to achieve parking, artificial correction, so the cycle to achieve correction effect.