HOME »
Case
»
electric hoist overhead crane
electric hoist overhead crane
How to repair electric hoist single girder overhead crane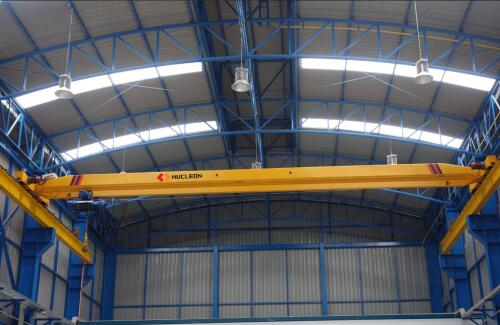 The single girder overhead crane and Electric hoist are popular lifting devices that can help to quickly and easily transfer items to a designated location, and is efficient and easy to operate, but for any kind of equipment it is necessary to carry out Maintenance, then how to maintain such equipment?
First of all, Do not overload work in the run-in period, the equipment has a run-in period, in this run-in time to pay special attention not to let the equipment overload work, that this time as long as the work is normal time percentage The seventy-five can be able to prevent the machine from working long hours to affect the internal machine.
Second, we should pay attention to check the sealing of machinery and equipment, the entire operation process, we must always pay attention to check the machine lubricants, hydraulic oil, coolant and other leaks, if there is a loose phenomenon, then we should quickly take the appropriate Measures to stop.
Finally, in the entire device must always be regular testing and maintenance, which for the extension of the machine life, to ensure the normal use of the machine has an important role, to adjust the loose parts in time to avoid accidents.
Electric hoist single beam crane good equipment quality, reasonable maintenance and repair means, which can ensure the normal use of the product, which can create more value for the enterprise.