HOME »
FAQ
»
Electric hoist horizontal work notice
Electric hoist horizontal work notice
Electric hoist horizontal work notice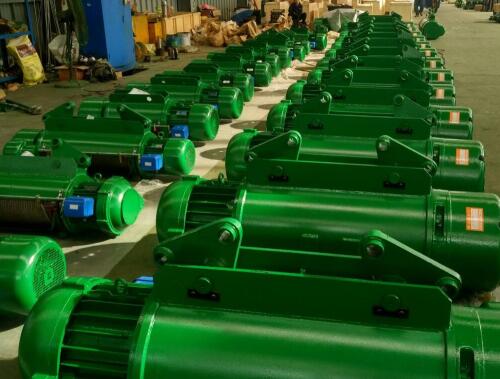 1, If someone is in the range of lifting load of electric hoist, it can not be operated. Personnel shall not enter the scope of activities of the electric hoist lifting load.
Do not operate underneath the load or carry the load beyond the height of the head.
3, can not ride on the lifting load above. In addition, please do not use for support, lift, transport personnel ride purposes.
4, electric hoist can not make the body and the car collision stopper and structure.
5, electric hoist in the lifting load of the state, do not fall in the rear of the operation, move. To operate, move forward, look at the front of the load, and move forward.
Do not hang the lifting load on other structures or cables.
7, the load chain and hand monorail car hand zipper winding, please immediately stop the operation, untie the knot.