HOME »
Case
»
Electric Hoist 10 Ton Albania
Electric Hoist 10 Ton Albania
Electric Hoist 10 Ton For Albania
On September 16, 2019,  2sets steel wire rope electric hoist 10 Ton (ND10t H=10m) has been delivered to Albania customer.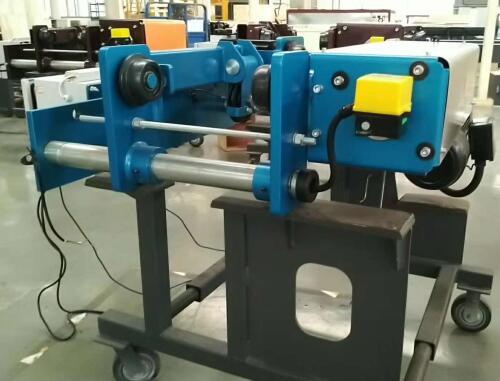 CE/EAC/ISO NDS trolley with steel rope hoisting for double girder   crane using
European electric hoists, ND type steel wire rope hoist according to Europe FEM standards, adopt the European standard FEM design development, concept advanced, attractive appearance, driving units Germany imported. the whole machine with compact and reasonable structure, simple operation and convenient, safe and efficient operation, meet the requirements of modern low noise, energy saving and environmental protection .
ND European  steel wire rope electric hoist technical:
The series electric hoist application 13 items patent technology, run frequency adjustable speed design, impact small, can achieved precise positioning; equipped with similar aircraft "black box" the intelligent security run monitoring records instrument, can continuously record crane work state information and prevent crane illegal operation; the whole machine used non-maintenance design, easy loss pieces less, maintenance convenient, General technology reached domestic and abroad similar products of advanced level.
ND type electric hoist detail:
ND type electric hoist according to installation can be divided into low construction height monorail trolley (ND-type, apply to single girder of electric single girder cranes), double girder crane(NDS type, suitable for double-beam crane) and stationary type .
Single girder trolley electric hoist technical data:
Single girder trolley electric hoist, standard weight is 1~12.5T, standard lifting height is 6m, 9m, 12m. Double rail trolley and fixed type , standard weight is 3.2~80t, with the auxiliary hook ,the lifting capacity configuration is 10/3.2~80/20T , standard lifting height up to 18m. Running speed: 2~20m/min stepless frequency control, standard lifting speed is 5/0.8M/min and can also select the frequency, electric hoist, smooth braking, small crane swing, positioning accuracy, improved performance greatly. The electric hoist design basis working grade is M5.