HOME »
Case
»
Industrial Overhead Crane Ceiling Crane
Industrial Overhead Crane Ceiling Crane
Industrial Overhead Crane Ceiling Crane
QD electric double-girder Ceiling Crane with hook is the widely used hoisting machinery currently. It is mainly comprised of box-shap bridge crane crab, trolley travelling mechanism and electric control system. The load handing device is the hook.
On the girder laid rails for crane crab to transversely move. The girder is weld with the box-shaped end girder. At the middle of the end girder are joints which are fastened with bolts for fragmented transportation of bridges. The platform is used to place trolley travelling mechanism, electric equipment and used for repair.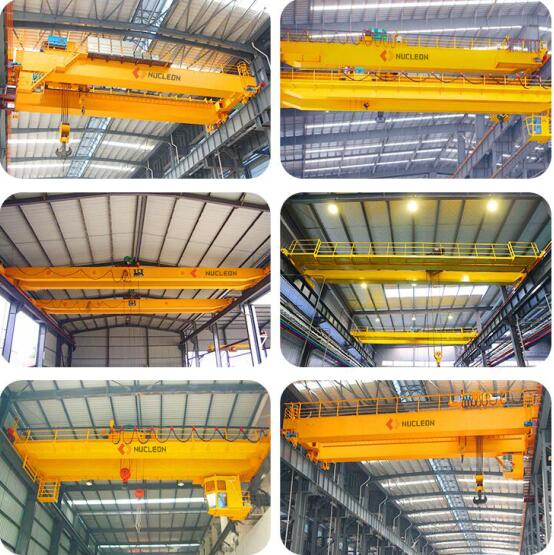 Features Ceiling Crane
(1)Box girder bridge type, automatic submerged arc welding.
(2)Adopt new conductive cable device, safe and reliable.
(3)According to requirements, lifting mechanism can also set a second safety device, reliability increased.
(4)All parts standardized, serialized, and generalized, easy to fix and maintain.
(5) QD Ceiling Crane is controlled with operating room, flexible work, expand sight, safe.