HOME »
Case
»
8 Ton Bridge Crane
8 Ton Bridge Crane
8 Ton Bridge Crane Sri Lanka Contract
On March 13, 2019, we signed order for LD Model 8 Ton Bridge Crane Sri Lanka Contact. our technical team has optimized the design many times.
Sri Lanka Bridge Crane customer actually its will use for maintain purpose only,
that mean it works while needed, some times will work for 8 hours/day other is less, some days maybe long not working even.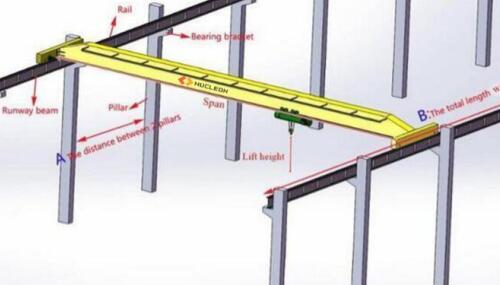 We believe that customers will be quite satisfied with both appearance and operation experience.
Nucleon Crane Group strives to become synonymous with high quality and cost-effective.
Nucleon Crane Group is china famous Single girder Overhead Crane Manufacturer and double girder Overhead Crane Manufacturer.
See more:http://www.nucleoncranegroup.com
http://www.nucleonoverheadcrane.com
Email:info@nucleoncranegroup.com
If you have any questions, Please don't hesitate to contact me.