HOME »
Case
»
100 Ton Gantry Crane
100 Ton Gantry Crane
100 Ton Gantry Crane
100 Ton Gantry cranes can be operated from the ground via cable-connected control pendant, radio remote control or from an operator's cabin.
In addition, multiple controls are possible by switching control from one mode to another.
The system allows operation of the crane in a manual, semi-automated or fully automated mode.
Further confusing the issue is that gantry cranes may also incorporate a movable beam-mounted hoist in addition to the entire structure being wheeled, and some overhead cranes are suspended from a freestanding gantry.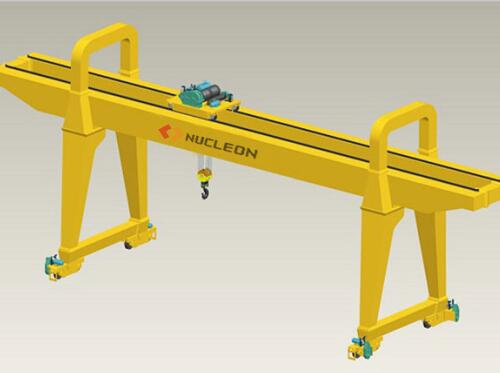 Q1: What is your product name?
A:Model MG electric 100 ton double girder gantry crane 
Q2:Where is your factory located?
A:Our factory is located in Henan Crane Industrial Park 
Q3:Are you manufacturer?
A:Yes.Our company is not only a manufacturer but also a trader. 
Q3:How long will the delivery time take?
A:It will take about 45 working days to produce. 
Q4:Which is the payment method?
A:T/T term or L/C term. On T/T,30% down payment is required in advance, and 70% balance shall be settled before shipment. On L/C term, a 100% irrevocable L/C without "soft clauses" can be accepted. 
Q5: Can you provide customized services?
A: Yes, we provide OEM service.