HOME »
Case
»
Hoist Electric
Hoist Electric
Hoist Electric Market will exceed USD 3.2 billion. Hoist Electric Market for aerospace had key share of Hoist Electric market by end of 2017, and would reach USD 860.0 million till 2025, rising at CAGR more than 7.7% by end of forecast time span.
Hoist Electric market is expected to reach more than USD 2.5 billion till 2025, increasing over CAGR more than 7.3% in the entire forecast timeframe. Wire range of load capacities, and the ability to customize the hoists according to their load capacities, are the major factors accounting to the increase of global electric wire hoist market by end of forecast span.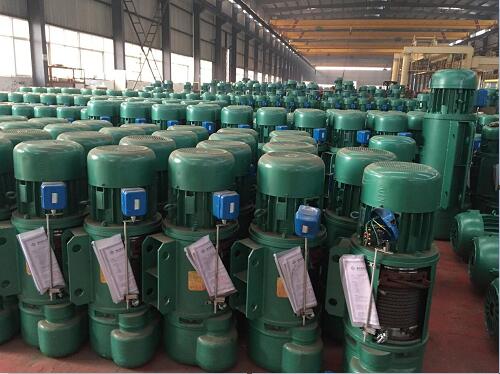 Hoist Electric finds major applications in material handle operations. It can be used to shift heavy-weight materials easily. The electric hoists? demand will grow significantly over the projected timeframe, owing to massive material handling and transportation applications in construction and manufacturing industry. The demand for electric hoists is majorly from the construction end-user, primarily in both the developing and developed nations.
Hoist Electric chain hoists with load capacity in between 5.1? 10.0-ton capacity will witness a significant market growth and might cross over USD 200.0 million till 2025. This will hold a significant part of global chain hoist market till 2025. Hoist Electric of load range between 0.5 ? 10.0 tons are projected to reach over USD 1.0 billion till the end of 2025, growing at CAGR higher over 7.3%.
Nucleon Overhead Crane is whole-owned subsidiary of Nucleon Crane Group, which is China Overhead Crane Factory, main product: Overhead Crane, Gantry Crane, Electric Hoist and Winch. founded in 2005, the registered capital of 270 million Yuan, covers an area of 450000 square meters, There are 1700 staff in our company and 400 people of them are sebior and medium technicians. We are specialized in manufacturing Gantry Crane, Overhead Crane, Jib Crane, Electric Hoist, Electric Winch, and we are located in Henan Crane Industrial Park, which has good reputation by "Town of China Crane"
Nucleon Crane Group is china famous Single girder Overhead Crane Manufacturer and double girder Overhead Crane Manufacturer.
See more:http://www.nucleoncranegroup.com
http://www.nucleonoverheadcrane.com
Email:info@nucleoncranegroup.com
If you have any questions, Please don't hesitate to contact me.