HOME »
Case
»
Workshop Electric Bridge Crane
Workshop Electric Bridge Crane
Double Beam Workshop Electric Bridge Crane
Main Beam Structure:
1.Main beam uses bias-rail box -type structure,with optimized design and light self-weight.
Stell plate material Q235-B/
3.The cover and web of main beam should get surface rust removal by roller-way conveyor blasting machine before welding,this blasting machine can perform blanking,sandblasting,painting and drying,after that they get to Level.
Butt welds of tensile flange plate should get ultrasonic inspection by rules.
End Beams: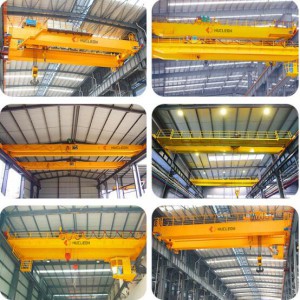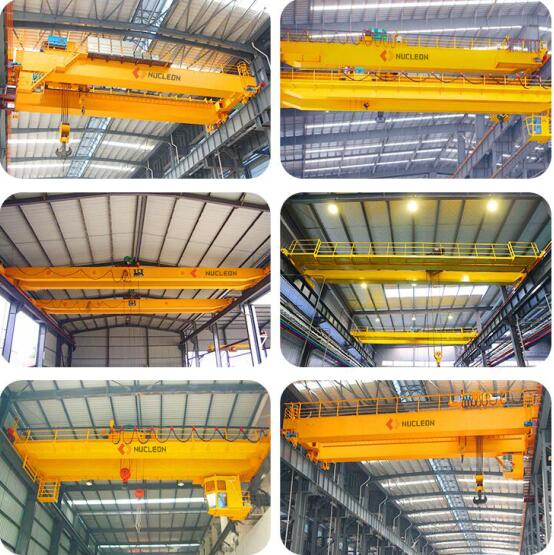 Material of end beam uses Q235-B.
End beam is made of rectangular steel-pope or steel plate by welding, the finished end beam get once positioning processed on numeral control machine in order to ensure dimension accuracy and fit tolerance.
Each end beam is supplied with wheels with double-wheel rim, buffer and anti-derailing protection device.
Trolley travelling rail:
The rail type ischanged  according to the loading capacity.
2.The rail welding on the main beam.