HOME »
Product
»
Wind Power Generator Maintenance Crane
Wind Power Generator Maintenance Crane
Wind Power Generator Maintenance Crane is a kind of maintenance crane which developed by Nucleon Crane Group.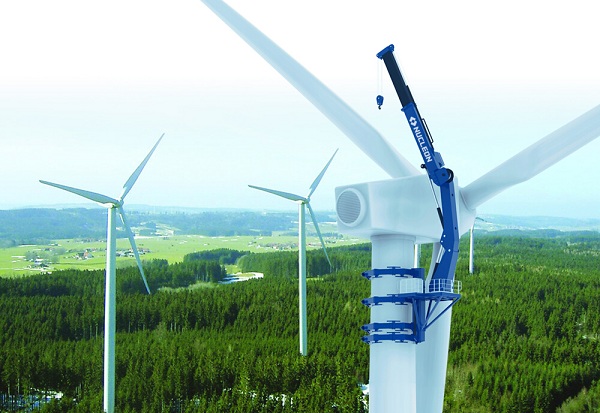 Wind Power Generator Maintenance Crane Introduction:
1.The wind power maintenance crane is mainly applied for the wind power electric equipment's fast maintenance.It is replacing the original high price wind power maintenance equipment-large crawler crane which is a self-climbing hydraulic lifting mechanism.
2.The crane is consist of self-climbing hydraulic lifting platform and high lifting folding arm crane,it self-climbing type hydraulic lifting platform through multi-touch points to combune with the tower arm seamlessly.
3.The crane is equipped with the security monitor protection system,and then realize the inter-lock between hydraulic and machinery mechanism.
4.The wind power maintenance crane has the characteristic of automatic climbing,driven by electric and hydraulic,working flexible,maintenance fast and security reliable.
Wind Power Generator Maintenance Crane parameter: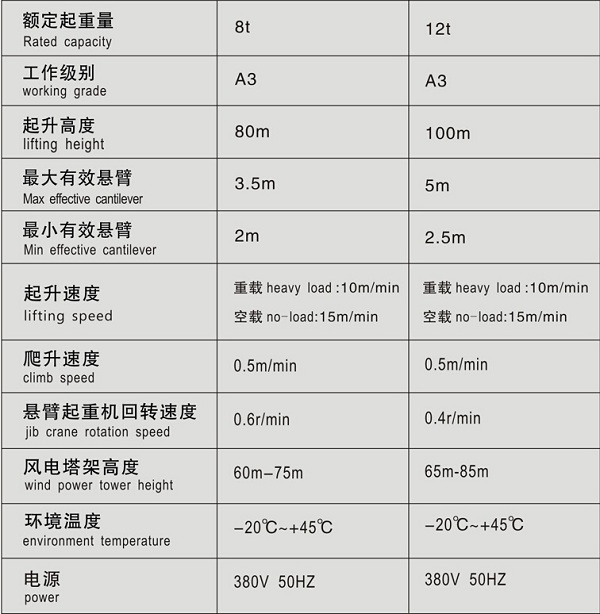 Wind Power Generator Maintenance Crane Selling Point :
1. China Patent Product
2. Got ISO 9001:2008 Certificate
3. This product is designed for Chinese government project and got government awards.
Notes:
1.The product application field: this product is mainly applied for quick repair and maintenance of the wind power electric generator devices. The maintenance crane adopts self-climbing type hydraulic hoisting system to replace the past expensive wind power maintenance device——the large scale crawler crane.
2.This maintenance crane is not able to use in the heavy wind & snow environment, and the wind speed should be less than 15m/s during the working.