HOME »
Case
»
Top Running Single Beam Crane
Top Running Single Beam Crane
Top Running Single Beam Crane
SWL up to 20 ton.
Spans up to 39 m (SWL dependent).
Optimised headroom via main girder connection variants.
Highest possible hook position can be achieved.
Top Running Single Beam Crane consists of four components: the single girder, end carriage,
electric hoist and electric control equipment. The Girder adopts the welding structure of U-shaped groove and structure with the I-steel. This transmission system has strong overloading power, suited to frequent starter with simple structure, convenient installation, use and maintenance, low cost, suitable for general lifting of the goods.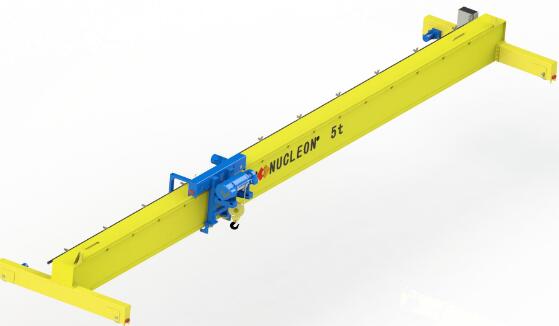 This Top Running Single Beam Crane is applicable to transfer, assembly, check and repair as well as load and unload various goods at mechanic processing workshop, warehouses, factory, stuff yard and other material handling situations, esp. applied to material handling that need precise positioning, large components precise assembly situations. It is forbidden to use the equipment in flammable, explosive and corrosive environment.