HOME »
News
»
The new order electric Hoist from Panama
The new order electric Hoist from Panama
Dated 21st, June, 2017, Nucleon crane group signed the new contract with Panama clients about 50 sets CD hoist(The capacity 1 ton, 2 ton, 3 ton, 5 ton, 10 ton, 20 ton).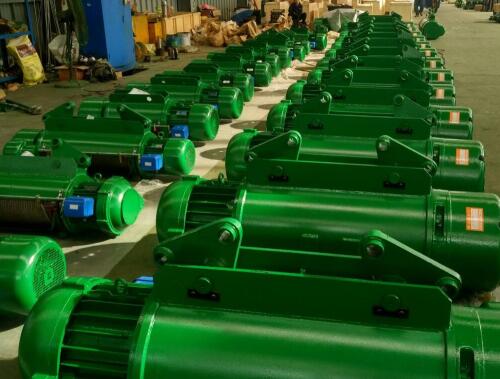 CD wire rope electric hoist is a small-sized lifting equipment, which can be mounted on the single beam, bridge, gantry and jib cranes. With slight modification, it can also be used as a winch. It is widely used in factories, mines, harbors, warehouse, cargo storage areas and shops, essential in raising working efficiency and improving working conditions.
we know that details determined the success. We will continue to pursue the plan designing perfect and manufacturing technology better and better. We will use the best quality products and service to win your satisfy!