HOME »
FAQ
»
The basic knowledge of oil used in Bridge Crane
The basic knowledge of oil used in Bridge Crane
Bridge crane users do a good job in the daily safety management at the same time, also should pay attention to Bridge crane oil management, so as to better ensure that Bridge crane maintain good working condition. Here to learn the basic knowledge of Bridge crane oil.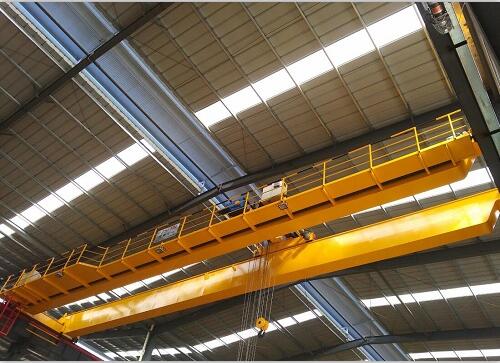 First, in order to better reduce the wear of the Bridge crane, require the use of a good lubrication performance and anti-wear properties of hydraulic oil. In order to ensure long-term hydraulic oil to maintain a good working condition, hydraulic oil also need to have a better antioxidant properties.
Second, the viscosity of the oil should be consistent with the requirements of the operation, the appropriate viscosity can reduce the mutual movement between the institutions of resistance. You can add some auxiliary chemicals in the oil, to increase the hydraulic oil viscosity index. This not only can improve the efficiency of equipment operation, but also can reduce the equipment failure rate.
Third, in general, the oil mixed with water, the equipment in operation will become emulsified, so the crane oil should have good resistance to emulsification and anti-foam.