HOME »
Case
»
Technical parameters of single beam crane
Technical parameters of single beam crane
Technical parameters of single beam crane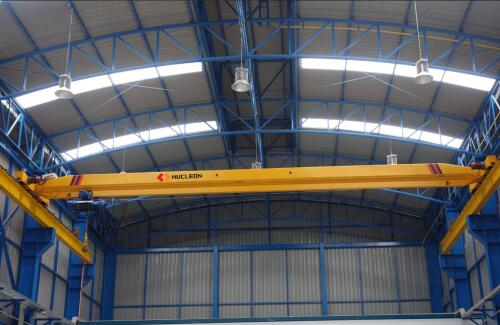 As a single beam crane driver, you need to understand some common crane parameters:
Lifting weight G: the quality of the lifted weight
Effective lifting weight Gp: the lifting weight, Net quality of material.
Rated lifting weight Gn: A crane to lift the weight or material, together with the sum of the slings
The total weight or weight of material Gt: crane can lift, and can be divided into sling and long-term fixed on the crane sling and rigging (including hook, pulley, hoisting wire rope, lifting objects and other car following) the sum of the quality
Maximum lifting weight: the maximum rated lifting capacity of crane under normal operating conditions
Total quality of crane Go: The sum of crane parts quality
Wheel pressure P: The maximum mass load on which a wheel is transmitted to the track (divided into working wheel pressure and non working wheel pressure)
Cantilever effective spacing L: The minimum horizontal distance between the center line of the track
Transverse limit position of spreader C: The vertical distance between the center line and the vertical center line
Lifting height H: The vertical distance between the highest position of the crane spreader and the ground
Drop depth h: the minimum distance between the crane hoist and the ground
Lifting range D: the vertical distance between the maximum and minimum working position allowed by the D=H+h.
Crane running speed Vk: Under the condition of stable operation, the speed of crane operation.